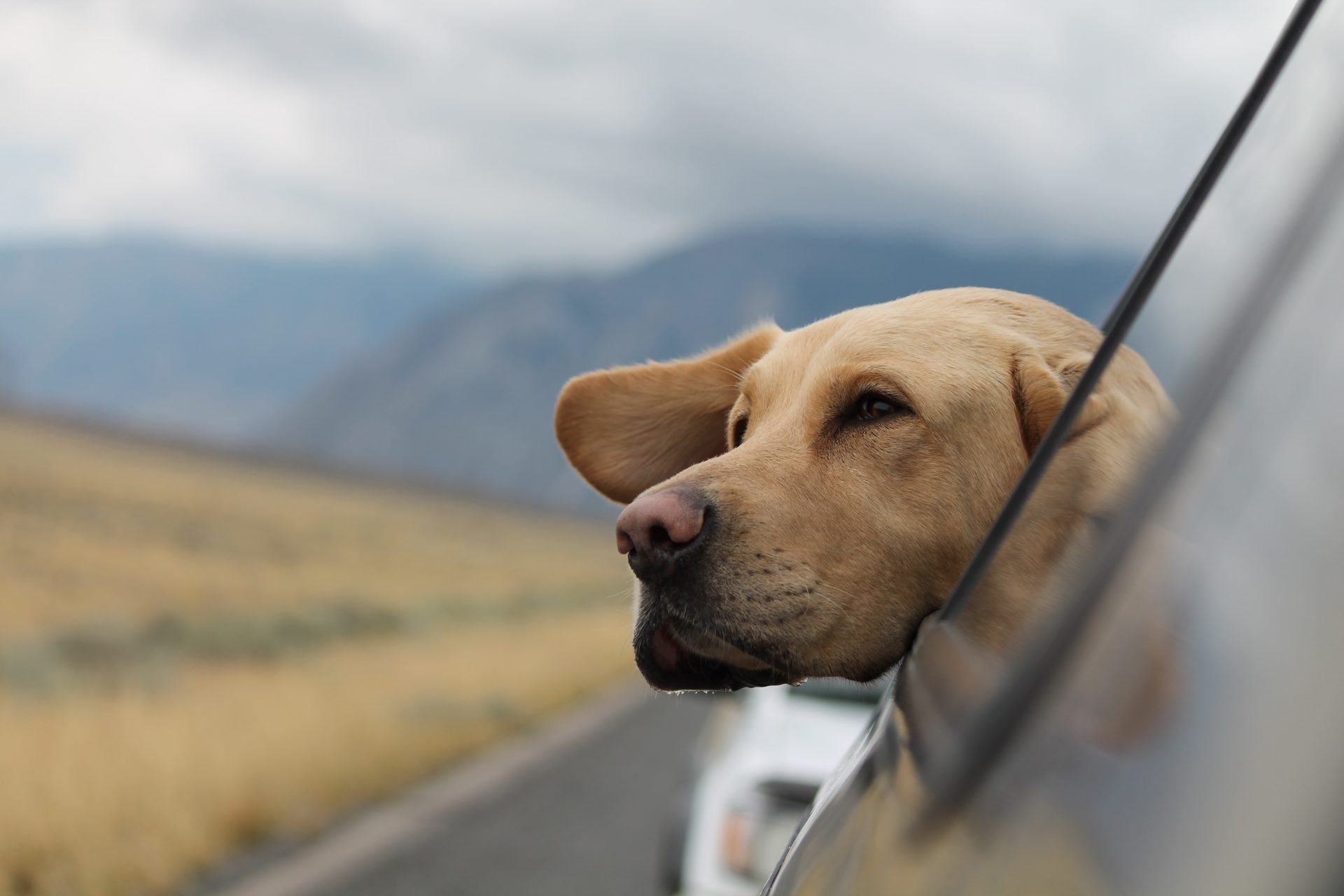 29 Nov

Road-trippin! How to Holiday with your Hound

What is the biggest thing you miss when you go away on a roadtrip holiday?   For me, it's our dog, Badger.  We miss him hugely, and it definitely feels like a family member is missing out all the fun.

So we love to take him on holiday with us, but how easy is it really?  Here are a few tips and tricks to make it easy for you, so every member of the family gets to enjoy the fun.
What to pack? I like to take his familiar bedding, plenty of his regular food, treats for good behaviour, and we travel with a portable fence that can be used as a pen to keep him safe and secure in unfamiliar places.  A favourite toy is also very well-received.
A collapsible water bowl is very handy for the longer car trips – these collapse flat to take up very little room, and can be kept in the car door or glove compartment. Airconditioned vehicles can be dehydrating for your dog, so be conscious that they have access to plenty of water to keep their fluids up.
It's a good idea to rig up a sun-shade in the car to manage the direct sun on the dog as well, so they don't get too hot especially in the heat of summer.
We also always have a lead in the car so we can take him for a quick walk and comfort stop on the journey. New environments are always very exciting and he would be off exploring without us, given half a chance!
Opinions vary as to the restraint of pets in the car. There are plenty of secure harness options available that attach to a seat belt to keep your dog in one spot on the trip.  Avoid harnesses with an attachment to just the neck collar, and choose one that uses a chest harness for better security in the moving vehicle.  You can set their bed up on the car seat for additional comfort.
If you're travelling on a ferry, some ships provide dog kennels to keep your pup secure and safe for the journey. Make sure to call ahead and check if this service is available for your trip, and they may charge a small fee for this service.
When you first arrive, take them for a long walk to dust off the cobwebs from the journey, and use up some of the inevitable energy levels.
Ensure the home environment where you are staying is suitable for your pup. Is the garden area fully fenced?  Is there enticing chewable furniture?!  What about the possibility of a fall?  Do a complete check on arrival with a critical eye and make sure they have a chance to roam in safety.
Finally, enjoy your holiday together.  There'll be plenty of walks and fun times whether it's trips to the beach, a day out walking the trails or hanging out reading the paper together.